Alabama Rules Out Voting Rights Of Blacks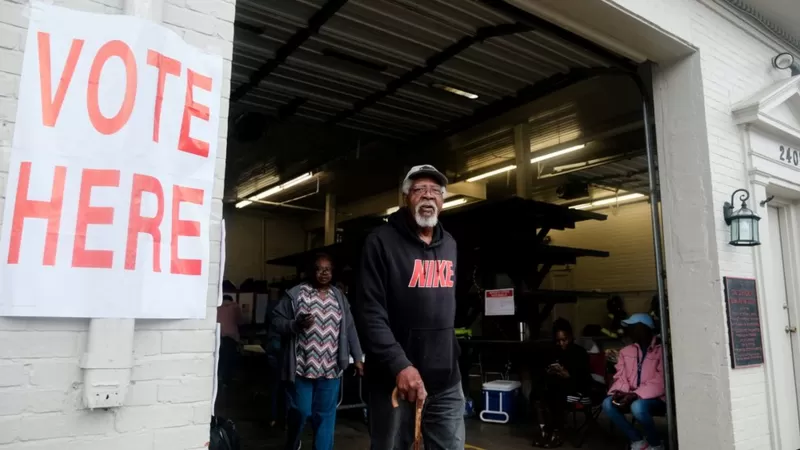 The US Supreme Court has ruled that an Alabama electoral map has reportedly  violated the federal law by  prohibiting racial discrimination in voting after the voting of a black man was ruled out.
The state's Republican-drawn map had diluted the voting power of black Alabamians.
The map, outlining the state's seven districts for the US House of Representatives, was approved in 2021.
The ruling preserves a key element of the landmark 1965 Voting Rights Act.
Two of the court's six conservative justices, John Roberts and Brett Kavanaugh, sided in Thursday's opinion with its three liberal justices, Sonia Sotomayor, Elena Kagan and Ketanji Brown Jackson.
The ruling means that Alabama will have to redraw its congressional map to include a second majority-black district.
Although the state's voting-age population is about 27% black, the current congressional map has one majority-black district.
The majority-black district is currently the only Democratic one in the state. The other six are represented by Republicans.
When Alabama lawmakers redrew the maps two years ago, civil rights groups accused them of breaching the Voting Rights Act, which outlawed discriminatory voting practices.
Federal judges blocked the map in early 2022, ruling that it violated the Voting Rights Act and gave black voters "less opportunity than other Alabamians to elect candidates".
Alabama Republicans appealed against the lower court's decision.
The Supreme Court allowed the existing congressional map to stand for last year's midterm elections, while it considered the case.
Thursday's ruling surprised some given that the justices have chipped away at the Voting Rights Act in two major rulings over the past decade.
In a dissenting opinion, Justice Clarence Thomas – the second African American to serve on the court – said the Voting Rights Act should not apply to redistricting.
He was joined by three other conservative justices, Amy Coney Barrett, Samuel Alito and Neil Gorsuch.
US Attorney General Merrick Garland welcomed the majority ruling, saying it upheld the principle that voters should be "free from discrimination based on their race".
Congresswoman Terri Sewell, the lone Alabama Democrat, tweeted that the decision was "amazing" for black voters.on Twitter.