Ademola Adeleke: Campaign group says clips of him dancing is not real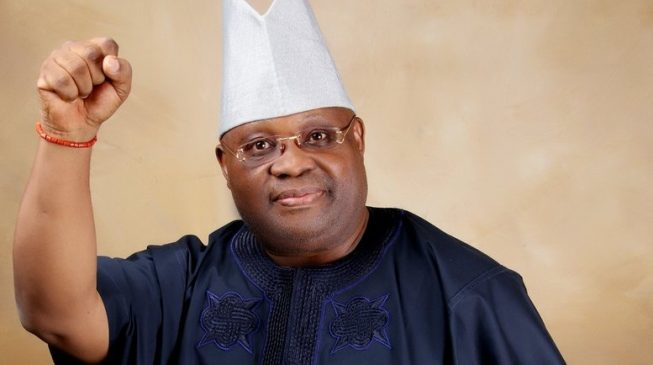 ADEMOLA Adeleke Campaign Organization has alleged that there is a plot by some conquered political forces to tarnish the image of  Governorship candidate of Osun state through sharing of unreal video clips. This is after the Organization had reacted that a video that went around the internet showing the Principal of the Organization dancing was false as it wasn't him.
The group said there was no time that Adeleke was involved in such dance, describing the clip as a failed attempt by some elements to paint him in a bad light. However, the group has threatened to take legal action against those who are behind this evil deeds.
The statement read, "We, therefore, alert the general public of a grand plot by defeated political forces to malign the flag bearer of the PDP in Osun forthcoming governorship election. We are in possession of details of plans to share fake videos and clips purportedly of Senator Adeleke. We urge the public to ignore this false propaganda designed to undermine our principal.
"Those behind the plot are scared of the increasing popularity of Senator Adeleke. They conducted pre-election surveys that confirmed that Adeleke is unstoppable in July, hence the resort to blackmail and malicious disinformation and maligning activities."