Adedoyin Jumoke Zainab: BBNaija 2021, biography, age, family, net worth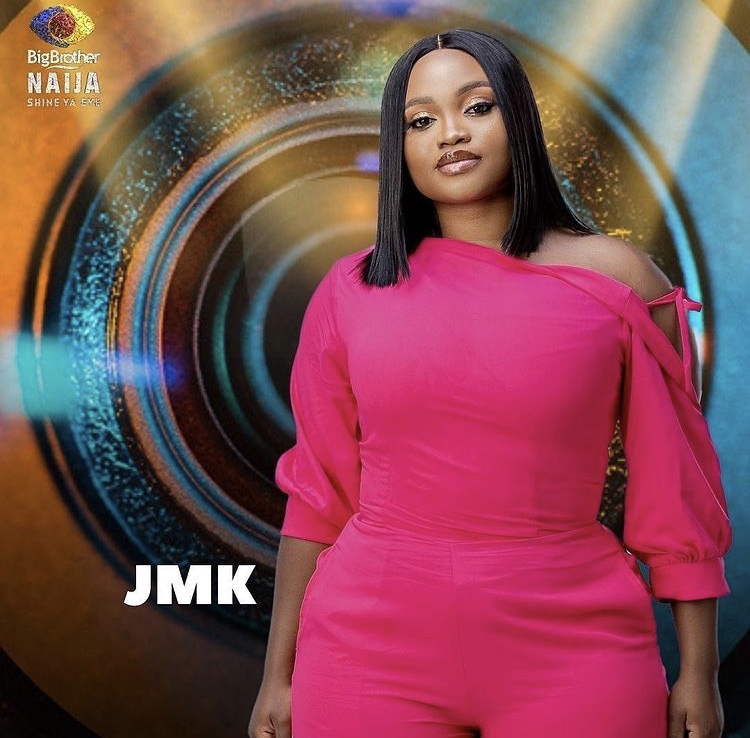 All you need to know about Adedoyin Jumoke Zainab popularly know as JMK Big Brother Naija 2021 Housemate Let's take a look at her Biography, Nationality, Career, Age, Net worth, Family.
ABOUT
JMK is the third extra housemates that was introduced into the BBNaija 2021, Shine Ya Eye, Season 6 house.
Her coming into the house was a shock to everyone and it is a good twist to the show. She introduced herself as interesting and fun.
EARLY LIFE
Jumoke Adetoye was born 1998, who is 23 year old as of 2021. She hails from Ijomu-Oro, Irepodun local government area of Kwara state South-west Nigeria. She was born to the family of Mr. and Mrs Adedoyin and has enjoyed a comfortable life since the day she was born. Her father's name is Alhaji Raheem Adedoyin and her mother's Basirat Tunrayo Adebayo Adedoyin. JMK is the last of three children in the family of her family.
EDUCATION
JMK BBNaija had her primary and secondary school education in Nigeria. She is a graduate of Afe Babalola University located in Ibadan, Oyo state Nigeria.
She studied law for five years and graduated in early 2019.
CAREER
JMK is a lawyer and also a food vlogger.
She has a successful career as a food blogger before she earned her degree as a lawyer. She is the proud owner of a restaurant where she sells intercontinental dishes and local dishes.
For her, her restaurant is a good platform to showcase her cooking skills.
She believes her presence in the Big Brother Naija House will help build her brand and will help position her to advance further in her career.
FAMILY
Jumoke Adedoyin was born into the family of Mr and Mrs Adedoyin. She is the last out of the three children of her parents.
Her father is a politician and was the former Commissioner of Information in Kwara state. JMK BBNaija's father is a prominent politician in the west and an APC Chieftain. Mr. Adedoyin currently serves as the secretary of the international press institute in Kwara. He had previously worked as the Assistant Editor for the Guardian Newspaper.
According to her she is from a family that is comfortable and above average.
PERSONAL LIFE
JMK aspires to reach the level of a member of the Nigerian Bar Association (NBA). JMK BBNaija is a social activist and human rights, advocate.
ACHIEVEMENT
She stated that she lives a comfortable life where she owns her own personal house.
And also JMK believes being in the BBN house is an Achievement to her, which will give her exposure and life-long experience that will assist her in social advocacy for social issues.
NET WORTH
JMK BBNaija has an estimated net worth of $70,000.