Ada Ehi – I'm Free [Music + Video + Lyrics]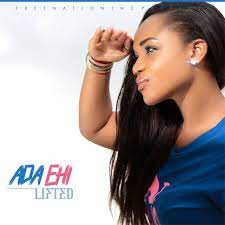 Nigerian Christian/Gospel Artiste Ada Ehi Released a New Single Titled "I'm Free", Which is a Powerful Song That Will Uplift Your Spirit.
Available Now at all Major Digital Music Streaming providers & TopNaija.ng.
Download, listen and share your thoughts below!!!
I'm Free (Lyrics) – Ada Ehi
You took away the pain
You took the shame away
You give up everything
You took away the guilt and feel
You give up everything
Put aside your throne for me
All my debt you paid
Tell what can separate me from your love?
I′m freeeeeeee
Now i'm free
Free to lift my hand
Now i′m free
Free to worship you
Because of you
Perfect sacrifice
Because of youu
Want to took my pain
I'm freeeeee
Now i'm free
I′m freeeeee
Now i′m free
All the way you came
All the way you went for me
Your everything you gave
And the liberty today i leave
The liberty today i will leave
Just for me you bled
Just for me your body broken
Just for me you die
My freedom Jesus you bought
My freedom Jesus you bought
I'm freeeeeee
Now i′m free
Free to lift my handddss
Now i'm free
Free to worship youuu
Because of youuu
Perfect sacrifice
Because of youuu
Went to took my pain
I′m freeeeeee
Now i'm free
I′m freeeeeee
Now i'm free
How i love you
How i love to praise you
To dance for you
To sing for you
For Jesus i adore
For Jesus i adore
I'm freeeeee
Free to lift my handdss
Free to worship youuuu
My Lorddd
Because of you
Perfect sacrifice
Because of youuu
Went to took my place
Because of you perfect sacrifice
I′m freeeeeee
I′m freeeeeee
I'm freeeeeee yeeeaaahhh
I′m freeeeeee