Actress Chioma reveals how she had sex with Apostle Suleiman (video)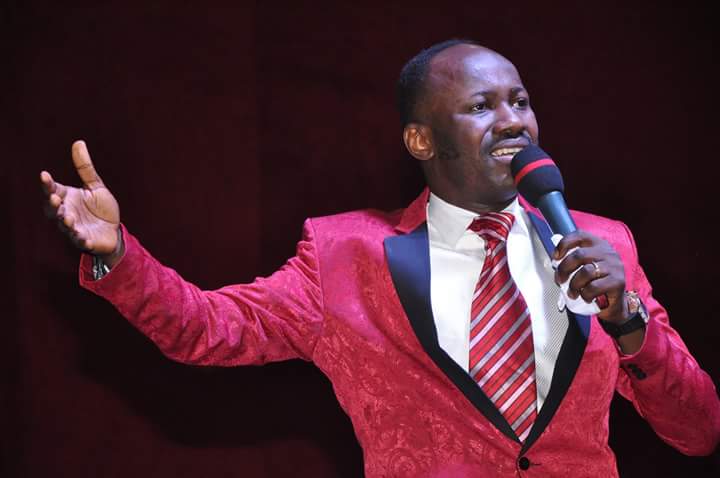 It is not the first time someone will accuse Suleman of extramarital affairs.
In 2017, Suleman was subject of a sex scandal that went viral on social media when Canada-based night musician Stephanie Otobo released a set of damaging snap chat shots on the internet allegedly of herself and the pastor, whom she claimed impregnated and dumped her.
Now, another accuser has emerged.
"I have a confession," Ifemeludike said.
"On the 20th of November 2016, Lynda Clems made an arrangement for me to come to Ikeja, and that we were going to meet her sister's friend, family friend going to America. That was what she told me. It was supposed to be a hook up, but it wasn't really exactly like that. But she told me that a family friend of hers wants to meet someone cool. And that he was going to America that same night, that he wasn't going to waste much time. He wants me to meet the person, and I said 'fine'.
"2016 was immediately after my graduation, from Anambra State University. I was preparing for my youth service.
"On that day, I got to the hotel, I can't really remember the name of the hotel. The person came few minutes after I had arrived, and walked into the room. When the person walked in, I recognized the person somehow, but I didn't really know for sure who the person is.
"When we got into the room, we had sex. After the sex, he slipped his number in my hand and said 'call me'," Ifemeludike narrated.
Watch the video below:
Read Also: Rudeboy Reacts As Wife, Anita Okoye Files For Divorce
Topnaija tried to hear Apostle Suleman's side of the story, but repeated calls put through to one of the local numbers displayed on Omega Fire Ministries' website were cut.