Access bank reacts to pornographic movie displayed on its UNILAG ATM gallery | Photos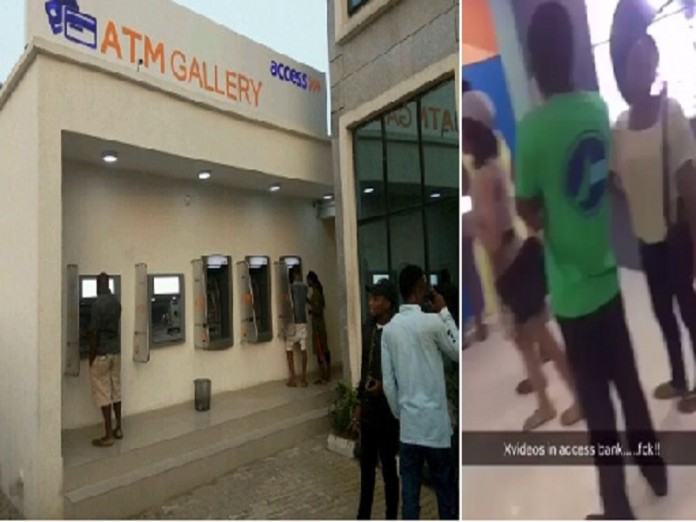 Access Bank PLC, has reacted to the pornographic movie that appeared on screen of its University of Lagos, UNILAG's branch gallery on Friday.
Customers queuing to use the bank's ATM were shocked yesterday morning when some adult contents started displaying on the screen instead of the normal advert.
But the bank has come out to suggest that an external body may have visited an adult movie site with the bank's in-branch tablets.
In a tweet on Friday evening, the bank said if the content doesn't inspire, empower or resonate with you positively, it's not from them.
It wrote, "Our attention has been drawn to obscene video being circulated on different social media platforms purportedly recorded in one of our in-branch mobile tablet at the access bank Unilag branch.
"Please be informed that we have tablets in our banking halls to enhance our customers banking experience.
Be first to know on the go - DOWNLOAD TopNaija App free on Play Store now!
Follow us on Instagram
|
Advertise With Us
|
Promote Your Music