Abuja residents confront robbers, kill one, apprehend two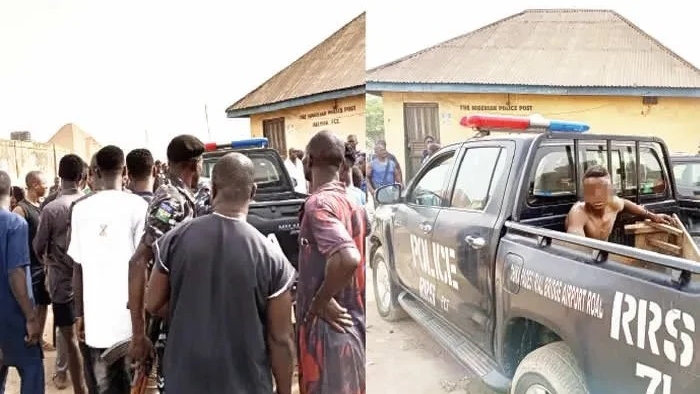 Robbers were in for a treat as they were attacked during an operation by the residents of Aleyita, Lugbe, in the Federal Capital Territory.
In the case of the hunter being the hunted, residents of Aleyita, Lugbe, in Abuja came together to repel the criminal attacks by 15 member of robbery gang.
According to reports, the robbers stormed the community in the early hours of Sunday, March 20, but fled when residents joined forces and confronted them.
However, three members of the hang were caught in between lines as one out of the three was killed while two were apprehended by Police.

A resident of Aleyita, Hakeem Azeez, said that they have been on the alert after a gang of robbers invaded Chika Phase 3, an adjoining street, and dispossessed residents of their mobile phones, and other valuables last week.


"They came around 6am and were jumping from one house to the other. It was like a movie, as one of them was walking on people's roofs. They had robbed the other street last week and carted away phones and other property. We knew they would come again and truly, they did," he narrated.

"One was caught while struggling to go away with some of the things stolen from people. Two others were given a hot chase and apprehended.

"One of those they went to rob engaged them; they fled when other residents joined; but one stayed put and tried to fight them, instead of surrendering. He was, however, overpowered, leading to his death. I want to plead with the police to investigate properly and apprehend others. The attack on our area is getting out of hand." Azeez said.