Abiodun Expresses Condolences to Sanwo-Olu and People of Lagos for Train Accident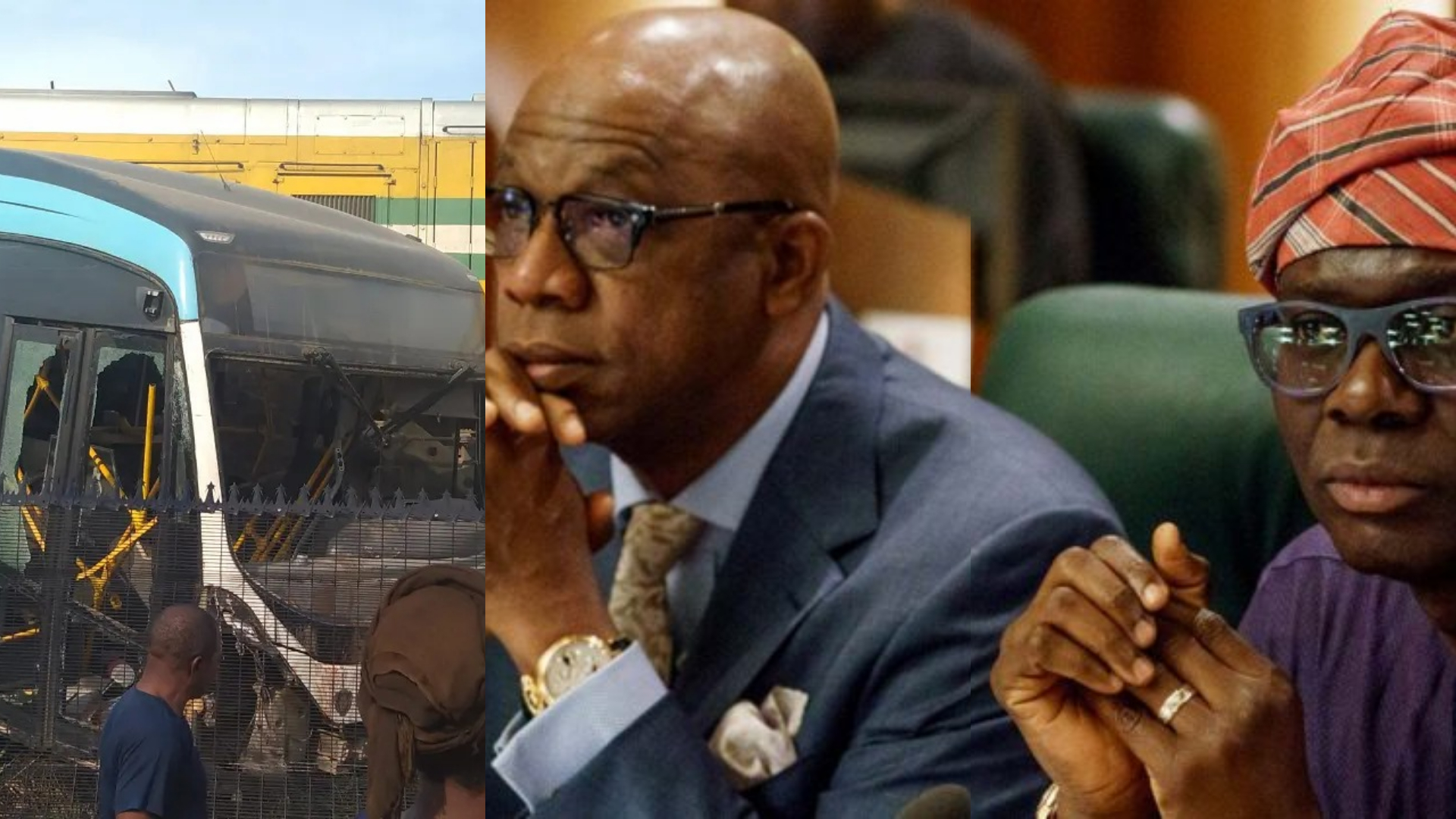 Governor Dapo Abiodun of Ogun State has his condolences to his Lagos counterpart, Babajide Sanwo-Olu, and the people of the state after Thursday's train accident, which killed six persons and wounded many more.
Abiodun voiced dismay and regret at the event in a statement sent by his Chief Press Secretary, Kunle Somorin.
Speaking on the train accident event, the governor said that the staff bus collision with the railway was a preventable disaster that took the lives of innocent individuals.
He urged Lagos' governor and people to take heart from the fact that others were undergoing care and quick recovering.
Abiodun also expressed sympathy to the families who had lost loved ones, asking them to see the disaster as an unavoidable event, while believing that death is the annihilator of all things.
He prayed for the souls of the deceased and advised road and rail users to exercise caution.
"We are deeply pained and shocked by this unfortunate occurrence. It is an avoidable one. We join in the mourning of our dear neighbours, and we pray that God in His mercies will repose the soul of the dead and grant them Heavenly passage.
"We urge the drivers on our roads as well as those in charge of our coaches to be more proactive and take utmost caution whether in public or private spaces," he said.
In other news, Ondo State Command of the Nigeria Security and Civil Defence Corps arraigned a man, Oni Samuel, before a Magistrates court in Akure, the state capital, on Thursday for allegedly scamming a sex worker, Blessing Olaitan, of N120,000.
Samuel had already been apprehended by men from the NSCDC's state headquarters for allegedly committing the crime last week.
During the proceeding, Olaitan told the court that she was a professional sex worker, saying the defendant allegedly collected a sum of N80,000 cash from her after having sex with her on a fateful night, explaining that the defendant promised to transfer the cash to her together with another N15,000 her 'professional fee'.
Olaitan said that she subsequently realized that the transfer she received from the defendant was a forgery.
The offender was charged in court with two counts of conspiracy and theft.