5 Women-Owned Tech Spaces that VP Osinbajo Could Have Visited During #VPTourOfTech – Mary Olushoga writes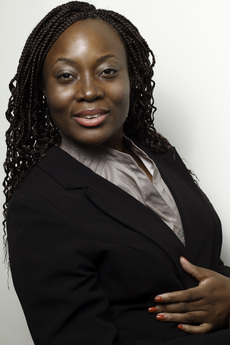 Why are women innovators largely ignored in Nigeria's male-dominated technology spaces? Why didn't Vice President Osinbajo visit any women-owned spaces during the highly popular and attention-grabbing #VPTourofTech? On Tuesday, April 17, 2018 – Laolu Akande posted to twitter that Vice President Osinbajo was in Lagos to visit technology companies. This, I imagine is in preparation for the APC Party's 2019 presidential campaign run and a one of a kind political strategy to engage young people.
Laolu Akande, Senior Special Assistant, Media & Publicity to the Vice President highlighted on twitter the companies Osinbajo visited and they are listed as follows: Paystack, Andela, Flutterwave, Carido, FarmCrowdy, Africa Fintech Foundry, Workstation, Muster Ng, CC Hub amongst others. However, most of these platforms were founded by men or by banks. But where are the women entrepreneurs and innovators? I immediately post my concerns to Twitter and a young man responded, "tech businesses [owned] by women in the Lagos tech ecosystem? I laugh, list them abeg because they don't exist."
In 2013, I wrote the article "Are African Female Techpreneurs Lagging Behind?," there I share strategies for what can be done to increase the participation of Africa's female techpreneurs. It is important to note that this number is growing as many women entrepreneurs have raised funds from Venture Capitalists and Angels Investors, and a small but increasing number accepted into the competitive Y-Combinator program in Silicon Valley. However, more needs to be done. Despite this growing number, it appears that women in the tech space might not be taken seriously and their hard work and efforts blatantly ignored. Could Vice President Osinbajo and his team have chosen differently and made the decision to visit women-owned spaces or like the young man who responded to my tweets, not be aware that women-owned spaces exist?
Here are five (5) women-owned companies in Lagos that Vice President Osinbajo could have also visited:
Abisoye Ajayi-Akinfolarin: is founder of Pearls Africa- Girls Coding, an organization focused on the advancement of women and girls in underserved communities through training in technology and skills acquisition.
Saudat Salami: is owner of EasyShop EasyCook Services, a tech-enabled company that supplies fresh food products to homes, restaurants, and corporate organizations.
Honey Ogundeyi: is a tech entrepreneur and founder of Fashpa.com, an e-commerce retail platform and one of Nigeria's leading fashion brands.
Chioma Ukonu: is founder of Recycle Points, a social benefit corporation that motivates citizens to recycle by creating value from every waste. She was also runner-up at the Chivas Venture Competition.
Maureen Iyasele: is founder of Jobmag.com, a specialist firm located in Yaba and supports the professional growth and development of young people in Nigeria.
Amongst others but I will stop there. I understand that Vice President Osinbajo cannot visit every entrepreneur but these are some examples of women-owned spaces and these spaces matter to Lagos, to Nigeria, and to the world. Visibility matters, empowering women entrepreneurs matter, and they contribute significantly to Nigeria's economic development, progress, and growth.
Understandably, Nigeria has a long way to go when it comes to women's rights and affairs. To date, the Nigerian Senate has refused to pass and has repeatedly voted against the gender and equal opportunities bill. Protecting women and girls through equal laws and policies would help Nigeria immensely towards achieving Sustainable Development Goal 5. This will also help Nigeria's economic development, progress, transformation and growth.
Dear Vice President Osinbajo, the next time you are in Lagos, do not ignore women-owned spaces.