4 Players Are Dragging Liverpool Down—Graeme Souness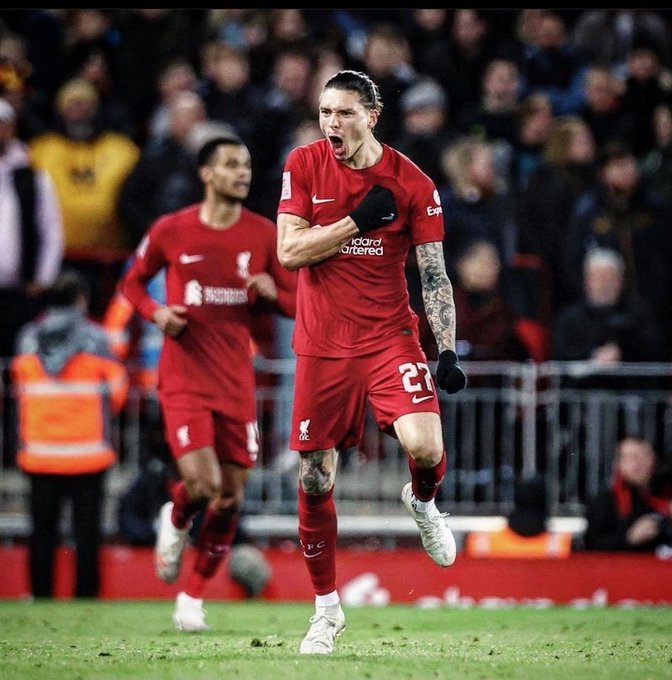 Graeme Souness is never one to shy off giving players the stick when they underperform, and though he may have shied off being overtly critical of Liverpool players, recent performances by the team has not done the pundit's leniency for his former side any justice.
Legendary Liverpool player Graeme Souness has acknowledged that the club's difficulties this year have left him speechless.
He pointed out that Jurgen Klopp's team is no longer capable of placing in the top four of the Premier League.
Thisgo Alcantara, Fabinho, Jordan Henderson, and even Harvey Elliott, in his opinion, do not significantly aid Jurgen Klopp's efforts.
Brentford defeated Liverpool 3-1 earlier last week in the Premier League, dropping Liverpool to sixth place and seven points behind fourth-place Manchester United.
The Reds' situation has gotten worse now that they know Virgil van Dijk will miss the games in the month of May due to a hamstring injury.
Graeme Souness believes that the high-octane intensity that has defined Klopp's success at Anfield is quickly fading into obscurity.
He believes that players like Henderson, Fabinho, Thiago, and Elliott should cause Klopp anxiety.
On the Brentford defeat, Graeme Souness said:
"Monday's 3-1 defeat at Brentford has left Liverpool 16 points off the top. I never would have believed that approaching the halfway stage.
"It is a bit more worrying right now. It does not appear to be a blip, and Jurgen will be feeling that.
"Jurgen said very early on that he did not think they needed anything extra in midfield. I have insisted all along that they did.
"Thiago can't do the pressing. Jordan Henderson does not have the energy he once did.
"Harvey Elliott would be better coming into a team that is winning. And Fabinho has always been no more than just a steady player for me."