2023: Jimi Agbaje opens up on contesting for governorship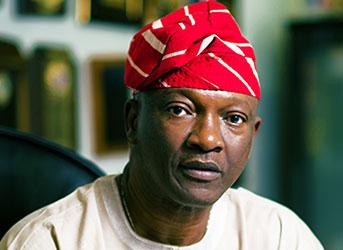 DOWNLOAD MP3 HERE
The candidate of the Peoples Democratic Party in the 2015 and 2019 Lagos State Governorship Elections, Jimi Agbaje, has opened up on contesting for governorship come 2023.
Agbaje, who was defeated in the last two elections by former Governor Akinwunmi Ambode and incumbent Governor Babajide Sanwo-Olu – both of the All Progressives Congress, made his intentions clear in an interview with Independent.
READ ALSO: CURFEW ORDER MUST BE OBEYED, LAGOS POLICE WARNS RESIDENTS
Agbaje said he is more concerned that things are not working as they should in the country at the moment, especially when issues of insecurity, poverty level and unemployment are considered.
" I believe that our first challenge is how to hold our country together. In this part of the world, they said when trees fall on one another, you remove the one at the top first. That is my attitude at this point in time.

"As for the issue of Lagos governorship, I think the first thing we should do is to get a lot of people out to come and vote. In the last governorship election in Lagos, only 18 percent of the population came out to vote, according to INEC statistics. It was the lowest in the country".
Speaking on what was responsible for that poor turnout of voters, he said:
"We have cases of intimidation of voters, ballot snatching and other things that discourages the electorate from coming out to exercise their franchise. People must believe that their votes count and that is very important. That is why things like electronic transmission of votes begin to help, when you know that your vote counts.

" But if you have an impression that the actual figure will be different from what will be transmitted, then you don't bother to come out. Also, good governance is very key. If people vote and those voted failed to deliver democracy dividends, then you will discourage them from voting in future elections. I think what matters is that the process must be open, transparent, free and fair".
👉Enjoy Full Access to Complete Primary & Secondary Education Online Here👈
😎PASS WAEC, JAMB-UTME, NECO, BECE IN 1 SITTING. GUARANTEED HERE💯