2017 Emmy Host, Stephen Colbert, Promises Open Bar For Losers.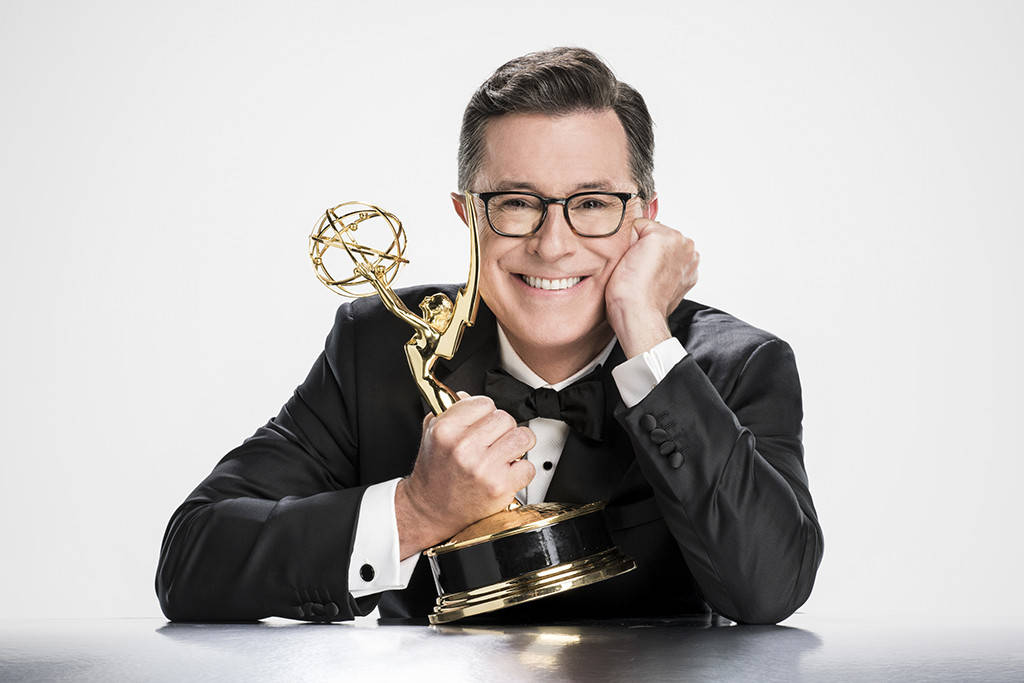 The 69th Annual Primetime Emmy Awards which is scheduled to hold tomorrow, 17th of September, 2017. The event would be hosted by the host of the Late Show With Stephen Colbert, Stephen Colbert.
The late show host was at Jimmy Kimmel live on Thursday (Jimmy Kimmel hosted the Emmy Awards last year) and Jimmy Kimmel had some hosting advices for him.
Kimmel told Colbert that  it's a "great room" and that he has probably met almost everyone there; he also mentioned that everyone will be on their best behavior given his late-night hosting status.
"You know everyone there. I mean, almost everyone there you've had on your show," Kimmel said. "And also, they know you host a show every night, so they don't want to be caught on camera yawning or doing something that you might see and punish them for later on."
In a subsequent interview, The 2017 Emmy Awards host has promised an open bar for losers.
Speaking at an interview with E!News, he said,  "I'd rather just have a rolling bar for the losers. There's no bar here. This isn't the Golden Globes. There's no bar in the lobby! Have you ever been to the Emmys?"
The comedian added, "Winners get everything. They win!"