2 Nigerian men arrested in India for supplying drugs, peddling heroin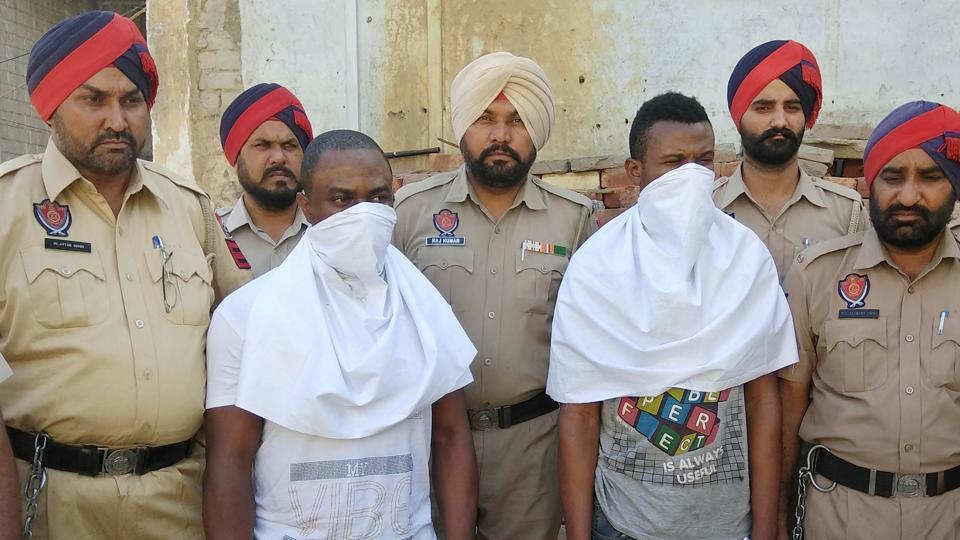 The Ludhiana (rural) police on Wednesday arrested two Nigerian nationals from Delhi for supplying drugs in Punjab and recovered 2kg heroin from two places in the district after their interrogation.
The accused have been identified as Celestine Ikeweta (37) and Edeh Sunday Chukwudi (29).
Deputy inspector general (Ludhiana range) Yurinder Singh Hayer said that during investigation of a previous case in which an accused, Balvir Singh, was arrested with heroin, it was found that two Nigerians, residing at Vikas Puri in New Delhi, are the suppliers of the drug.
A team, headed by Dakha SHO Lakhbir Singh, was sent to Delhi which arrested both the accused and brought them to Ludhiana.
On the basis of their interrogation, the police recovered a packet conatining1kg heroin buried at a deserted place near a brick kiln at Chowkiman and another1-kg packet of the drug buried near railway platform in Mullanpur. Police also recovered a Honda Civic car used by the accused for smuggling.
Police said Ikeweta, married to a woman hailing from Manipur, has been living in India for the past five years while Chukwudi is staying in the country for the past two and a half years. The accused have come on business visa and projected themselves as businessmen involved in import and export of spare parts.
Hayer said the accused supply drugs in different states after bringing these from across the border. "Heroin is produced across the western border of Punjab (Pakistan) but we are investigating as to which country they brought the drug from and who are the other persons associated with them. We will nab the mastermind soon," he added.
A case under Sections 21, 61 and 85 of the Narcotic Drugs and Psychotropic Substances (NDPS) Act has been registered.
Nigerians running racket from Delhi
Ludhiana DIG Yurinder Singh Hayer said New Delhi is the main operating centre for foreigners involved in drug racket. He said recently some peddlers were arrested in the district with drugs which they bought from Nigerians in New Delhi.
On May 8, the anti-narcotics wing of the Ludhiana police commissionerate arrested Sunny Sahota of Manohar Nagar with 50gm heroin. Police said Sahota bought it from a Nigerian operating a drug racket in Delhi.
On May 4, Samrala police arrested constable Davinder Singh, a resident of Manki village, for drug peddling and recovered 15gm narcotic powder from his possession. The accused had links with Nigerian nationals, who supply drugs in Delhi, Punjab and other states.
Source: HINDU