$153m Diezani loot: EFCC declares ex-NNPC director wanted again!
The Economic and Financial Crimes Commission may declare wanted a former Deputy Group Managing Director of the Nigerian National Petroleum Corporation, Ben Otti, if he refuses to make himself available to the commission.
Otti, who also served as Director of Finance and Accounts at the NNPC, is central to the investigation into the $153m that was allegedly diverted from the account of the NNPC by the then Minister of Petroleum Resources, Diezani Alison-Madueke, in 2014.
A report by the Nigeria Extractive Industries Transparency Initiative had, in 2014, noted that the NNPC and its subsidiary, the Nigerian Petroleum Development Company, failed to remit $4.7bn and N318.2bn to the Federation Account.
A Federal High Court in Lagos had, last week, ordered that the $153m, which was allegedly kept by some bank executives, be temporarily forfeited to the Federal Government.
A source within the EFCC told our correspondent that the Managing Director of Fidelity Bank, Mr. Nnamdi Okonkwo, had told operatives that he received the money from Otti sometime in 2014.
The detective said, "When we arrested Okonkwo last year, we were informed that Otti was the one who brought the money to Okonkwo on the instructions of Diezani.
"We have been looking for Otti for several months but he seems to be out of the country. We believe he might be in London, where Diezani is. He is aware that we are looking for him.
"If he refuses to show up, then, we may have no choice but to declare him wanted."
In a nine-paragraph affidavit filed in support of the anti-graft agency's ex parte application for the forfeiture of the $153m, an EFCC investigator, Moses Awolusi, had claimed that the anti-graft agency discovered, through its investigations, how sometime in December, 2014, Diezani invited the Fidelity Bank boss to her office, where they hatched the plan of how a cash sum of $153,310,000 would be moved from the NNPC to Okonkwo to be saved for Diezani.
According to Awolusi, Diezani instructed the banker to ensure that the money was "neither credited into any known account nor captured in any transaction platforms" of Fidelity Bank.
Awolusi said Okonkwo accepted and implemented the deal, leading to the movement of $153,310,000 from the NNPC to the bank.
He said two former Group Executive Directors of Finance and Accounts of the NNPC, B. O. Otti and Stanley Lawson, helped Diezani to move the cash from the NNPC Headquarters, Abuja, to the headquarters of Fidelity Bank in Lagos.
Awolusi said in a desperate bid to conceal the source of the money, Okonkwo, upon receiving it, instructed the Country Head of Fidelity Bank, Mr. Martin Izuogbe, to take $113,310,000 cash out of the money to the Executive Director, Commercial and Institutional Bank, Sterling Bank Plc, Lanre Adesanya, to keep.
He said the remaining $40m was taken in cash to the Executive Director, Public Sector Accountant, First Bank, Dauda Lawal, to keep.
The investigator said out of the $113,310,000 handed over to Adesanya, a sum of $108,310,000 was invested in an off balance sheet investment, using Sterling Asset Management Trustees Limited.
He said the $108,310,000 was subsequently changed to N23,446,300,000 and saved in Sterling Bank.
The investigator said the EFCC had also recovered another $5m out of the money kept with the MD of Access Bank Plc, Mr. Herbert Wigwe.
Meanwhile, sources within the commission have told our correspondent that the EFCC board will meet in the next two weeks to decide the fate of the bank executives who were allegedly involved in the fraud.
Some of the bank heads, who were arrested by the EFCC last year include Okonkwo, Wigwe and the Sterling Bank boss, Mr. Yemi Adeola.
The Executive Director, Public Sector Account, First Bank, Dauda Lawal, was also investigated.
A source at the EFCC said, "In two weeks' time, the court will decide if the forfeiture of the $153m will be permanent. Once we can secure victory, the next step is for the EFCC board to meet.
"It is the board that will determine the fate of all the bank chiefs that have been indicted."
Credit: Punch
AD: WAEC SUCCESS GUARANTEED! Gain access to FREE PAST QUESTIONS AND ANSWERS of WASSCE [CLICK HERE]

Follow us on Instagram | Advertise With Us | Send Us News Tips | Promote Your Music

Entertainers have higher grace, Mofe Duncan says as he warns trolls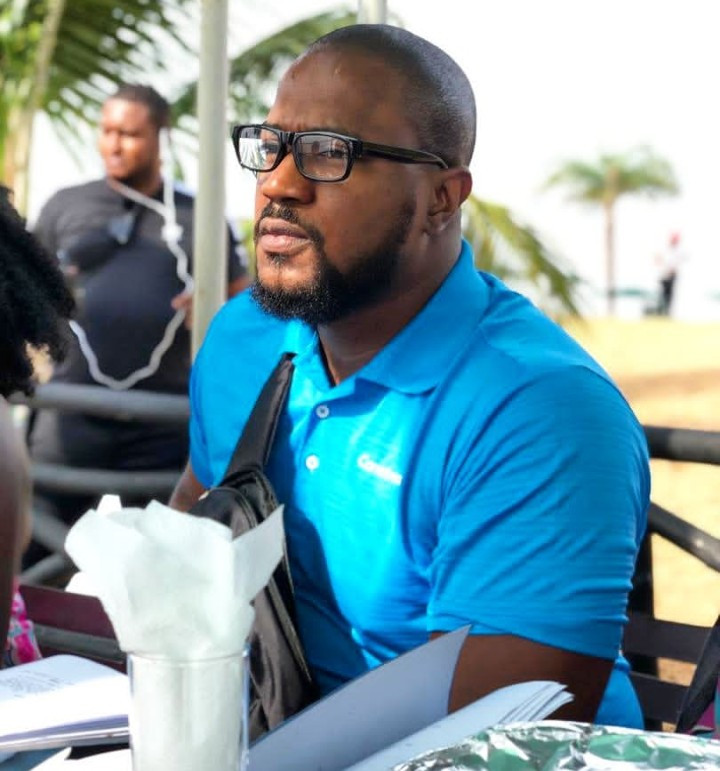 Actor Mofe Duncan has warned Nigerians against being rude to entertainers.
He went on to state that there is a "higher grace attached to" entertainers.
He called out people who derive joy in being rude to celebrities, adding that they have no idea what it's like to walk in their shoes.
Mofe Duncan wrote:
All you disrespectful lil shits that have no home training that feel that you can be rude to celebrities because you have the privilege of being on Instagram, una dey mad o! There is a higher grace attached to people who bring joy and happiness in one way or another to others, (especially via music and movies) and some people just decide they can repay such godly acts with rudeness and disrespect, una dey mad o! • Some of you have no idea what it is to walk in our shoes, we are not perfect, we are human, many love us and as thus many pray for us, but there are some of you that curse us, una dey mad o! • We bleed like regular humans, we have bad days like regular humans, we sweat like regular humans, we worked hard to get to where we are and some people just derive joy from pulling us down, una dey mad o! • Agreed, some celebrities misbehave and some deserve to be reminded that they are human, but ffs (for f*ck sake)… he who is without sin, cast the first stone! …no? …noone? …UNA DEY MAD O!
AD: WAEC SUCCESS GUARANTEED! Gain access to FREE PAST QUESTIONS AND ANSWERS of WASSCE [CLICK HERE]

Follow us on Instagram | Advertise With Us | Send Us News Tips | Promote Your Music