10 Low Cost Business Ideas That Will Make You Money From Anywhere In Africa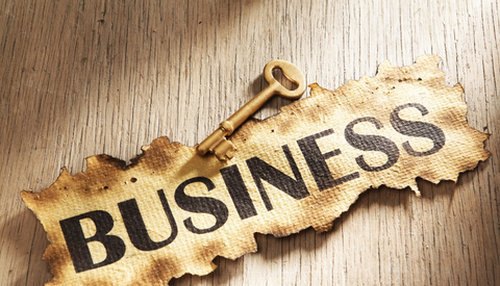 Making money in Nigeria, Ghana, Kenya, South Africa, or any other place in Africa, has created a mirage of difficulties, because a very large number of the continent's population lives below a dollar everyday. This poor economic situation has caused many to depend heavily on their governments and hope for the day they'll truly revamp their policies, fight corruption, and initiate real economic measures that will help better the lives of the people.
While these problems exist, many on the continent are buying cars, going on vacations, acquiring properties, and living their lives to the fullest, to the shock of the entire world.
Where are these individuals getting these funds from? How are they making money in Africa? And how can you join the bandwagon?
While living a luxury life requires you owning and running a high-value business that's extremely difficult for anyone with little to no capital to start up, there are several low cost business ideas you can start with and grow into something of value that'd make you a millionaire on the long run.
That said, here are 10 low cost business ideas that will make you money from anywhere in Africa, especially Nigeria, Kenya, Ghana, and South Africa:
1). Tailoring/Fashion Design

1

:
The fashion design industry in Africa is currently experiencing a fast rise. Many designers are creating amazing outfits, with a lot of them being featured and talked largely about on major fashion networks like Stylvo.This trend shows that the continent is moving in a great direction.
But irrespective of grand fashion design, many entrepreneurs can take advantage of the smaller part of the market called tailoring.
People in Africa always want to sew a certain style with their native attires, to be worn to different occasions and events, or simply mend a piece of clothing. This model of fashion design is the most common in Africa, especially Nigeria.
As an entrepreneur, you can learn sewing from a school, then purchase a sewing machine alongside a low cost rent to start up. All these can cost you anywhere from 50,000 Naira ($161) to well over 310,000 Naira ($1,000), depending on what scale you intend to start and grow your business at.
What's The Long Term Benefit?
A long term growth with this model can help any audacious entrepreneur someday own a clothing manufacturing factory or a successful fashion line with the clothings all manufactured in-house.
This is one of the most affordable low cost business ideas any new entrepreneur can venture into.
2). Tutoring:
The tutoring industry is an extremely large and unregulated one. This literally has nothing to do with the school system in itself, but everything to do with what happens after school hours.
Many parents that want their children to learn just a little more in other to have a sound education, go on to hire an after-school tutor to privately coach them at home. These tutors visit the kids homes at specific hours and days to teach the child on a subject or two, usually within a one hour period.
While this may seem cliche, it is an extremely large industry because, one in every 10 parents hires a tutor for their kids.
If you're knowledgeable on a particular subject, you could register on websites like PrepClass, so they can link you up with parents that need your services.
If you coach an average of 10 different kids at 16,000 Naira ($52) per child, you'd make 160,000 Naira ($520) in a month.
What's The Long Term Benefit?
Home tutoring is just a first step to establishing a large after-school coaching centre. A person who acquires a lot of clients and also manages their personal finances well, can start up a tutoring centre within three years, after which, they may be able to own a primary or secondary school.
Low cost business ideas like tutoring can be a good step to establish something of great value many years down the line.
3). Recharge Card Voucher Printing And Selling:

1
The volume of recharge cards purchased and used daily is at an unbelievably explosive rate. The extraordinary demand makes the business of printing and selling recharge card vouchers on a large scale, a very profitable venture for anyone who has the minimum sum to get into it.
What's The Long Term Benefit?
The mobile phone era is only getting bigger. What this means is as you expand your recharge card printing business and network, your revenues will grow rapidly, giving you enough money overtime, to start up another valuable business you can run.
4). Beads And Ornaments Production:
Beads are one of the most common types of jewellery in Africa. Their primary use is for beautification, and they do a darn good job at that!
The demand for beads have also driven a lot of people to start learning how to make them. You could join these group of individuals by learning how to make extremely attractive beads and ornaments people would find difficult to resist, then price them slightly lower than the competition and sell them where others are sold.
This is one the most enjoyable low cost business ideas, largely because of the experience, which will help you create a major sell-out product if marketed to the right audience.
What's The Long Term Benefit?
Starting from beads production, you could move on to producing more highly demanded and assorted accessories like ear rings, belts, handbags, shoes, and many more.
Carefully taking on one at a time and testing to ensure you're spending the right amount of money and time will save you a lot, and help you build up a successful business on the long run.
5). Used Books:
Contrary to the belief that Africans hate to read, a lot actually wish they could, but because of the low standards of living, they find it difficult to acquire good books that they need to learn with.
You could take advantage of this trend by sourcing used books in various neighbourhoods. You can do this by moving from house to house, asking and offering to by them for a small price, which you could in turn sell for a higher price, but far lesser than what's been sold in the market.
If you can't do the sourcing yourself, you can have people do it for you at different neighbourhoods, then pay them a small fee whenever they deliver.
What's The Long Term Benefit?
Low cost business ideas like selling used books, can grow into a successful large business on the long run. Starting with the books, you could overtime go on to setup a printing press that manufactures high quality books from recycled materials for a price close to that of the used books.
This way, you can grow a successful business that breaks the market price through manufacturing economically affordable books and educational materials that the poor and middle class Africans can afford.
6). Food Stuff Retail:
Food is a basic need of life, and frankly, anyone who doesn't feed will cease to live at some point. You can take advantage of this universal basic need to start a roadside food business. Here, you could sell food items like palm oil, raw rice, raw beans, processed cassava (popularly known as garri in Nigeria), and a whole lot more.
By selling food items, you're taking advantage of one of the longest standing low cost business ideas that leverages our core human needs, and guarantees you'll always be in business.
What's The Long Term Benefit?
Selling food items can be a start to setting up a grocery store or a super market. Starting small should never be a problem, but ensure you manage your finances, take good accounts, and slowly, your business would grow into something of value over many years.
7). Freelance Writing:
Freelance writing is one of the best low cost business ideas to venture into because, it literally requires an investment of almost $0, but great writing skills and enough time to spend on the internet looking for writing gigs.
Some freelance writers get paid as high as $100 to $1000 per article, while some others could make as high as $35,000 from ghost writing books.
A blog that covers freelance writing to a great extent is WritersInCharge. They'll show you everything you need to know on how start, run, and grow a successful freelance writing career on the internet.
What's The Long Term Benefit?
Freelance writing is a great way to build a publishing career. The articles you write can be a strong reference point, and will help you go a long way in landing great writing deals with publishing houses or even in setting up your own full-on professional writing company.
8). Pest Control Services:
Pests like rodents, reptiles, bed bugs, and harmful insects pose a big threat to residential/commercial houses and especially farms.
Most farms for instance, suffer from disease outbreak, which could be largely triggered by a pest infestation.
By setting up a pest control service, you could take advantage of the pest problems most people have and create a recurring revenue stream for yourself in an industry like agriculture, where they'd require you to come in once in a month or every two months for a routine clean up.
What's The Long Term Benefit?
Pest control is the first step. Your knowledge on the types of pests that terrorise your customers a lot can help you move on to manufacture pesticides or insecticides created just for them. This way, you can produce what your potential customers could easily use, and knowing how to reach them, you could quickly grow a successful new business.
9). Baking And Distributing Roadside Snacks:
Road side snacks like fried plantain chips, doughnuts, sausage rolls, and a whole lot more are very common in many parts of Africa, especially Nigeria. Motorists always try to lookout for people selling them so they can make a purchase to quench their hunger or even thirst.
You could take advantage of the market the average road traffic creates, by baking snacks you could distribute to people who sell on the road, to market on your behalf.
What's The Long Term Benefit?
By starting with basic roadside snacks targeting a small neighbourhood, you could silently build a brand that'd would go on to live in the minds of people over a long period of time.
Another great place they could be sold at is in a school, whether primary, secondary, or tertiary. Students always have a knack for buying junk, and could build a craving for your product in a short time.
Low cost business ideas like this are great for stay-at-home moms.
10). Small Scale Farming:
Farming, depending on which aspect you decide to venture into, could be a low cost business idea to take advantage of. Grass Cutter farming for instance, can be started for less than 70,000 Naira ($226), because anyone can first start up with just one colony.
The same applies to poultry farming and many other aspects of farming you may be considering.
What's The Long Term Benefit?
Farming has outstanding benefits for anyone who ventures into it and is willing to hang in for the long run. This has stayed true over many years, with it being Africa's primary resource point.
To start, first find a successful farmer in a particular farming niche, and learn from them, so your crops or farm animals don't die.
From a slow growth, your farm could grow larger over a long period of time, especially when backed by a bank loan.
What are your thoughts on these 10 low cost business ideas you can start in any part of Africa or just Nigeria? Let me know by leaving a comment below.