$1.2m fraud: Former Elizade University VC gets five years jail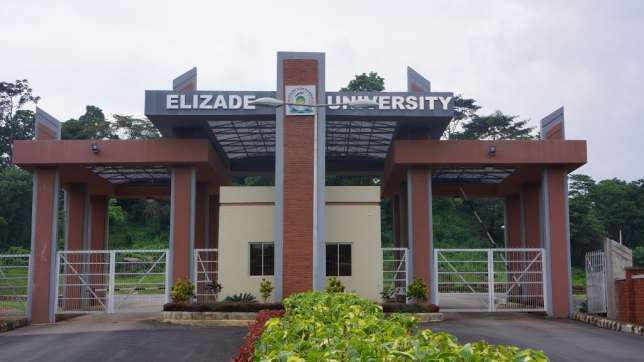 A former Vice Chancellor of Elizade University, Ilara-Mokin, Ondo State, Prof. Adekunle Oloyede, has been sentenced to five years imprisonment for committing a $1.2 million fraud.
Justice Aderemi Adegoroye of the Ondo State High Court in Akure sentenced the professor on all six counts of false pretences, stealing, and fraud, contrary to the anti-graft laws of the state.
The court heard that Oloyede fraudulently obtained the sum of $720,000 from Mike Ade Investment Limited for Duro Global Property, under the false pretence of constructing a 500-bed hostel for the university. He also obtained the sum of $250,000, $150,000, and $620,000 at different times, all under false pretences.
In the evidence before the court, several amounts running into millions of foreign currency were paid into the account linked to Oloyede and his cronies for the importation of panels for the construction of a hostel for the university students. Despite the payment for the panel and for the shipment of the materials from Australia to Ilara-Mokin in Ondo State, the former Vice Chancellor failed to execute the projects, leading to his arrest and prosecution for alleged fraud by the state government.
Oloyede denied the allegations of fraud against him, claiming he made a presentation of his ideas and innovation to Chief Ade Ojo, the university founder. He said one of his ideas was to have a revenue-generating portfolio, which brought in the suggestion of the school having a factory to manufacture panels for building affordable houses.
The Counsel to Oloyede, Chief Kunle Ijalana, argued that the matter before the court was contractual and not criminal in nature, contrary to the charges brought against the accused, and therefore asked the court to dismiss the charges.
Justice Adegoroye, however, said the prosecution had proved the charges against the accused beyond reasonable doubt, consequently finding him guilty as charged. The court sentenced the accused to five years with an option of a fine of N350,000.00 and another three years with an option of a fine of N250,000.00, with the prison terms to run cumulatively.
To facilitate restorative justice as provided under Section 290(6) ACJL of the state 2015, the defendant was ordered to refund the sum of $131,500 being the balance obtained from Chief Ade Ojo. The money should be paid within six months of failure, after which the defendant would serve an additional one year in prison.